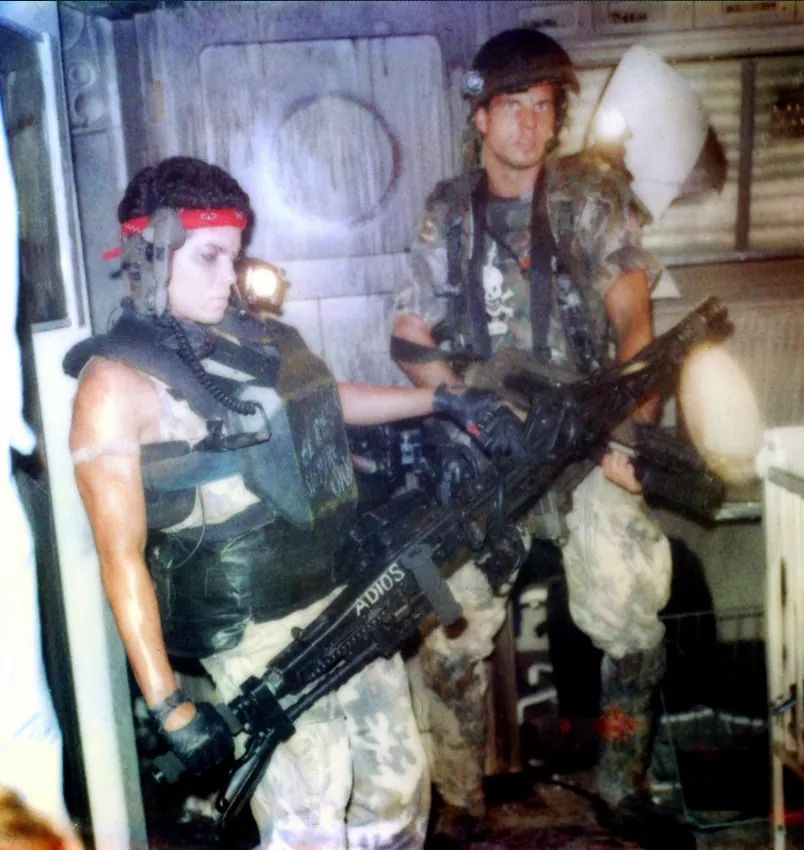 Aliens remains one of the greatest sequels ever made. The 1986 followup to the Ridley Scott original turned a one-off phenomenal film into a franchise-maker.
Even moreso than its predecessor, James Cameron's Aliens is a film about character. In this special interview, Jenette Goldstein—who, in portraying PFC Vasquez, gave us one of the most unforgettable characters of all—takes us on a tour of her life, her time on set, and her most cherished memories.
Joining Jaime and Patrick in this exciting interview are our new Contributing Hosts, Andie and Christian!
After the interview wraps, stick around for an extended roundtable conversation on the legacy of Vasquez (and much more), as the interview quartet is joined by IG all-stars Perry and Maj.
Keep up with all of Jenette's exploits on IG! @realjenettegoldstein @jenettebras_la @jenettebras_atl And be sure to stop by jenettebras.com.
Also!! Make sure you check out Jenette appearing in the music video for "Reach," a song by Bill Paxton's band Martini Ranch. Directed by James Cameron, no less! You might recognize some other faces as well ...
// Apple Podcasts: bit.ly/perfectorganismitunes
// For more on this and our other projects, please visit www.perfectorganism.com.
// If you'd like to join the conversation, find us on our closed Facebook group: Building Better Worlds
// To support the show, please consider visiting www.perfectorganism.com/support. We've got some great perks available!
// And as always, please consider rating, reviewing, and sharing this show. We can't tell you how much your support means to us, but we can hopefully show you by continuing to provide better, more ambitious, and more dynamic content for years to come.