Episodes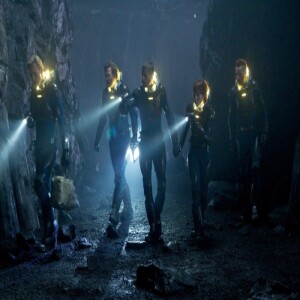 Monday Sep 25, 2023
Monday Sep 25, 2023
In the eleven years since the release of Prometheus a lot has been said about the film. Controversial, divisive, masterpiece, or fumble, there's no disputing that Ridley Scott's storied return to science fiction is one for the film history books. In this episode the PO team is joined by Derek from Alien Theory to 'defend Prometheus' as it were. Is Prometheus a film that needs defending? Where does it sit between the original trilogy of films and Alien Covenant? We attempt to explore all of those questions and more. This was a delightful discussion. Enjoy!
// Apple Podcasts: bit.ly/perfectorganismitunes
// For more on this and our other projects, please visit www.perfectorganism.com.
// If you'd like to join the conversation, find us on our closed Facebook group: Building Better Worlds
// To support the show, please consider visiting www.perfectorganism.com/support. We've got some great perks available!
// And as always, please consider rating, reviewing, and sharing this show. We can't tell you how much your support means to us, but we can hopefully show you by continuing to provide better, more ambitious, and more dynamic content for years to come.